KØN x DC: An Introduction to Energy Trading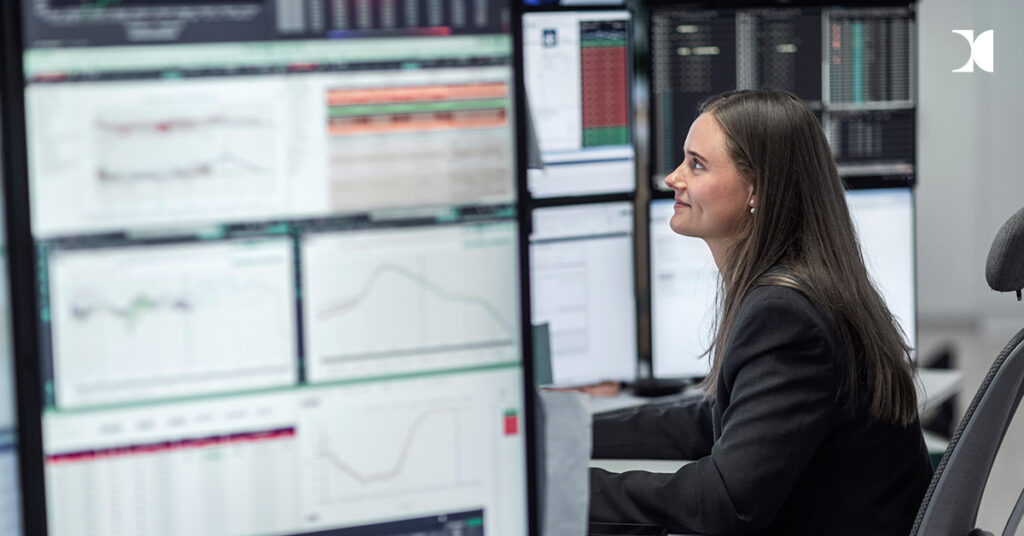 You may have seen photos of traders in front of an absurd amount of screens. Male traders, that is. You might also think that it requires a certain cockiness or sharp elbows to work in energy trading. But what is true and what is false about any preconceived notions you may have? And would you like to gain a better understanding of what energy trading is really all about?
Then join us for this event hosted by Danske Commodities, where you will get an insight into basic trading principles and terminology, learn more about working in an energy trading company and participate in a friendly trading simulation game to help you uncover if trading could be a career path for you.
 Programme for the event the 16. November:
16:30 Welcome and trading floor tour
17:00 Introduction to Danske Commodities and the Intraday team
18:10 Trading simulation game
19:10 Wrap-up
19:30 Dinner and networking
Sign up to secure your spot. Space is limited, so don't miss out on this exciting opportunity to learn, grow and connect
Sign up HERE