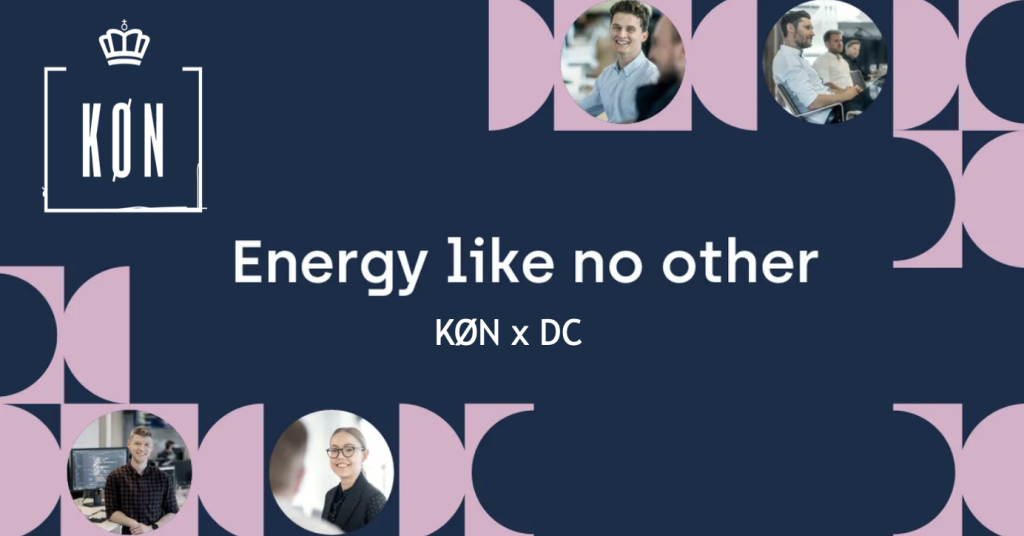 KØN x Danske Commodities – Career Journey
1. november from 16.30 to 19.30 at Værkmestergade 3, 8000 Aarhus C, Danmark
More than ever, energy is on everyone's mind – but have you ever considered a career in the energy business?
Join us at Danske Commodities for an inspiring event, where we'll share the career journeys of:
– Helle Østergaard, our CEO, who's been named one of Fortune's most powerful women in business
– Sidsel Risager, our Head of Talent Attraction & People Development, who's had a year-long consultancy career and is one of the drivers behind our diversity and inclusion agenda
– Laura Harder, our Head of Credit Risk Management, who's responsible for potentially one of the biggest credit exposures in Denmark
You will get insights into the dynamic organisation of an energy trading company that navigates volatile energy markets on a daily basis. And, of course, we will round off the event with tapas!
Program:
16.30-16.55: Welcome and brief look at trading floor
17.00-17.30: CEO Helle Østergaard on her career journey and the future of Danske Commodities
17.30-17.50: Head of Credit Risk Management, Laura Harder
17.50-18.10: Head of Talent Attraction & People Development, Sidsel Risager
18.10-18.15: Questions?
18.15-18.20: Career opportunities at Danske Commodities
18.20-19.30: Mingling and (very nice) tapas
We are offering the event free of charge and the event will be held in English.
Please do not hesitate to sign up, as there are a limited number of seats available: